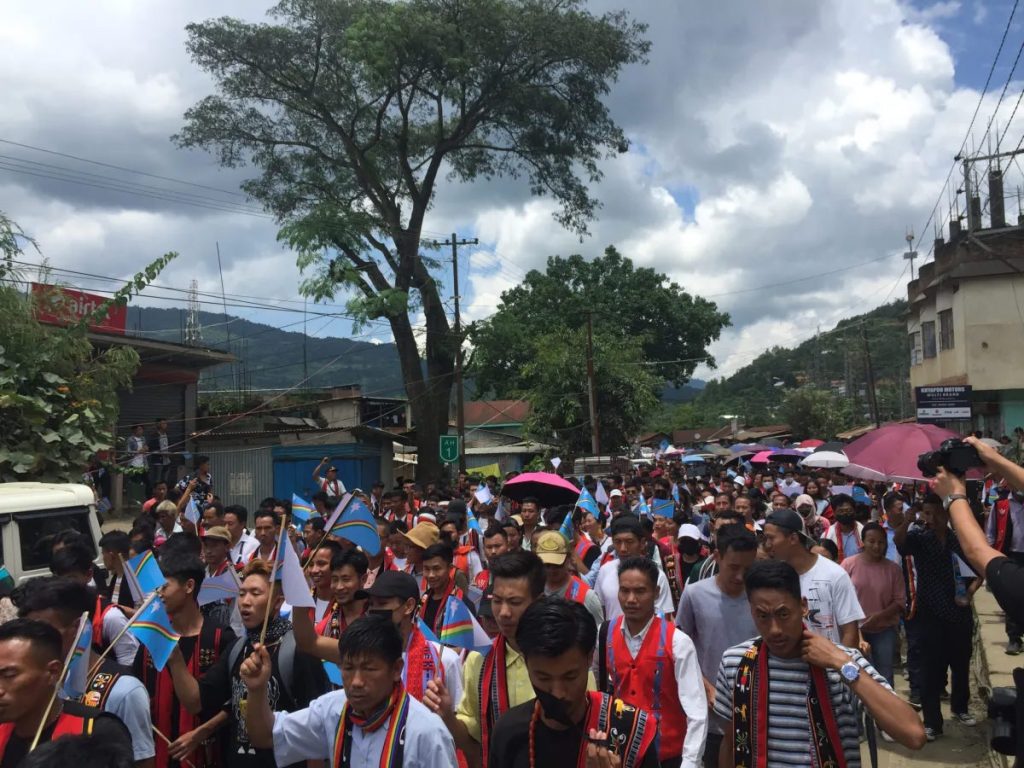 BY Agency
Imphal/Kohima: They may not be voting on February 27, but several Nagas in Manipur are, nevertheless, following the election across the state border in Nagaland closely. People that EastMojo spoke with believe the result can have a lasting impact on the vexed Naga political issue.
During campaigning, it became clear that the Naga political issue tops the priority of all political parties, including the Naga People's Front (NPF), Nationalist Democratic Progressive Party (NDPP) and Bharatiya Janata Party (BJP), something that Manipur Nagas have taken note of with great anticipation.
It must be mentioned that the Government of India entered into separate agreements with the Isak-Muivah-led NSCN-IM and Naga National Political Groups (NNPGs) in August 2015 and November 2017 respectively, but, as of 2023, there has been no headway in this direction.
Manipuri Nagas believe the results would impact the Naga political issue, especially if the NPF, the only regional party with a strong presence on both sides, performs well.
In 2022, the NPF bagged five of the 10 seats it contested, which was more than the Congress' tally. Now, all eyes are on the party in Nagaland, where it has fielded 22 candidates.
Speaking with EastMojo, Manipur minister of water, relief and disaster management and president of NPF Manipur, Awangbou Newmai said, "As a party, we are under the one-party constitution and one principle which is to bring peace in our land and in the country. With this principle, we are again facing the Nagaland election, and as a party, we are giving whatever moral support and whatever we can do, we are fighting together."
The Nagaland election results, he believes, would have no negative impact in Manipur as the Nagas in Manipur have accepted the NPF. "We continue to stand by our principle that Naga talks should continue and bring a permanent solution whether elections are held or not, as irrespective of political party or affiliation, every Naga wants a solution to the peace talks," Newmai said.
The other reason why many in Manipur are watching the election closely is that it is becoming clear that all is not well with the NPF. In 2022, 21 NPF MLAs led by the former leader of the NPF legislature party TR Zeliang 'defected' to Nagaland chief minister Neiphiu Rio-led Nationalist Democratic Progressive Party (NDPP) and the party is yet to recover.
"Truth be told, NPF is going through its worst possible phase. What's happening is tragic. NPF is the product of a people's movement, it is not a mere political party. Arguably, it's the only political party that stood for Naga nation building and encompasses the Naga nation irrespective of political boundaries," MLA Ram Muivah of Ukhrul AC told EastMojo.