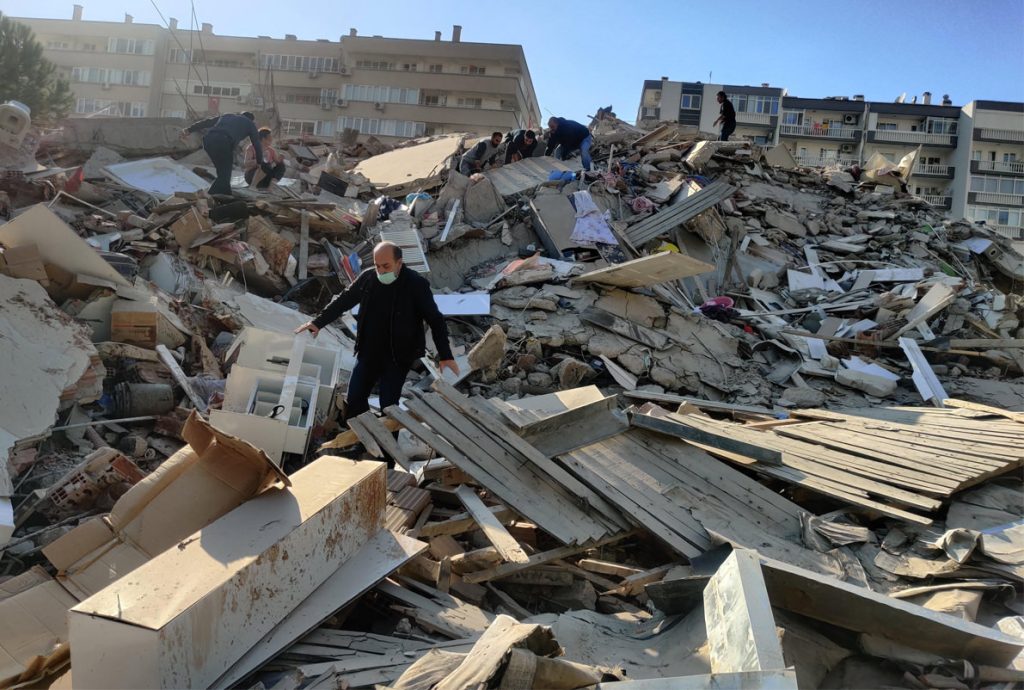 Agency
New Delhi: A 5.6 magnitude earthquake struck the central Turkey region on Tuesday, hours after three devastating earthquakes hit Turkey and Syria on Monday, killing more than 4,000 people. Thousands more are injured and the search for survivors is on. Many countries, including India, are sending in supplies and relief teams.
The death toll is feared to go up as rescue teams search through the rubble. The epicentre of the first quake was near Nurdagi in Gaziantep province, the Syrian border. The other two quakes struck in the nearby Kahramanmaraş province. Turkey's President Recep Tayyip Erdogan has declared seven days of national mourning during which the Turkish flags will fly at half-staff across the nation and at its diplomatic missions overseas.
NDRF Search and Rescue Teams, specially trained dog squads, medical supplies, drilling machines and other equipment from India left for Turkey early today morning. This was hours after PM Narendra Modi reached out to the quake-hit country.
In light of the fourth major quake hitting central Turkey on Tuesday morning, the question is whether more earthquakes are expected in the region. And the answer, in a word, is yes.
Monday's first quake of 7.8 magnitude hit at depth of 18 km and was centered in southern Turkey, near the northern border of Syria, according to the US Geological Survey. Many aftershocks rocked the two countries since the initial quake.
In the first 11 hours, the region had felt 13 significant aftershocks with a magnitude of at least 5, said Alex Hatem, a USGS research geologist. Another strong quake — magnitude 7.5 — hit Turkey nine hours after the main jolt, followed by a third one of magnitude 6.0.
Though scientists were studying whether that was an aftershock, they agreed that the quakes are related. "More aftershocks are certainly expected, given the size of the main shock," Hatem told the news agency Associated Press. "We expect aftershocks to continue in the coming days, weeks and months."
US President Joe Biden said that America is ready to provide assistance to Turkey in light of the recent earthquakes.
In a telephone call to Turkish President Recep Tayyip Erdogan, Biden vowed US assistance to NATO ally Turkey. 'He reaffirmed the readiness of the United States to provide any and all needed assistance to our NATO ally Turkey in response to this tragedy,' the White House said in a statement on Biden's call with Erdogan.
'President Biden expressed condolences on behalf of the American people to those who were injured or lost loved ones in the earthquakes,' said the statement. (Courtesy: The Indian Express)