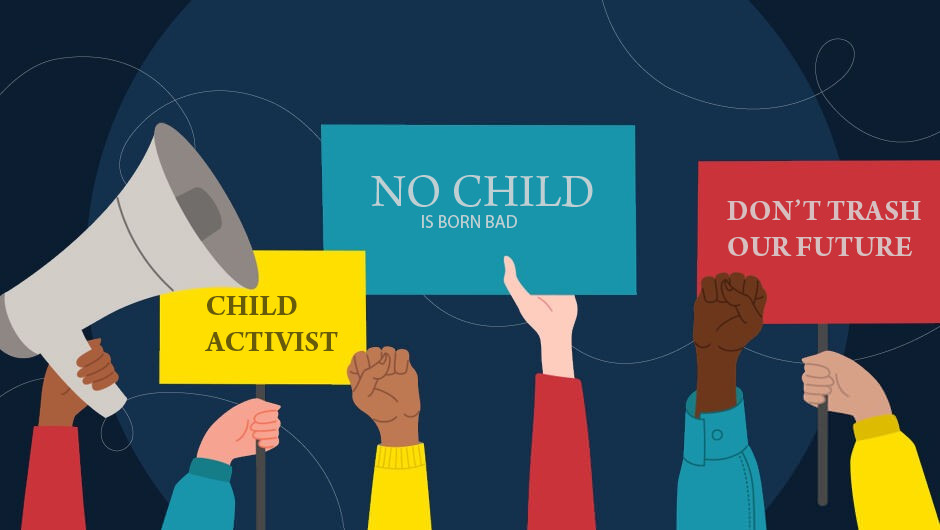 Sweet child in time, You'll see the line, The line that's drawn between Good and Bad, from the song Sweet Child in Time by the Deep Purple.
By Sanjoo Thangjam
The lines mentioned above from the song "Sweet Child in Time" by the legendary British Rock Band Deep Purple clearly talks about separating between the good and the bad, though it might have been in a different context. However, the current issues revolving around the so called conman Kangujam Kanarjit also known as Dr KK Singh and his daughter need to be properly understood by one and all.
Though it is yet to be ascertained if KK was misusing her daughter's name in his criminal activities, the Manipur Commission for Protection of Child Rights (MCPCR) in its press release, has implicated that she is a child in conflict with law or a child in need of care and protection as it says disclosing the child's name comes under Sec 3 (XI) and Sec 74 of the JJ Act.
The press statement issued by MCPCR on June 1 said that disclosure of a child's identity directly infringes the right of the child under section 3 (XI)- Principle of Right to Privacy and confidentiality and under section 74 of the Juvenile Justice Act (JJA), 2015.
The commission further said that disclosure of a child's identity in connection with a legal proceeding is punishable under Section 74 of Juvenile Justice (Care and Protection of Children) Act, 2015 and directed "all those, who have directly or indirectly disclosed the child's identity through social media platforms, to delete their post immediately".
While doing so, the MCPCR has also directly or indirectly implicated Dr KK Singh's child as if she is a juvenile delinquent when there were no known cases of criminal complaints against her or her activities. She is also not known to be a victim of crime as there are no cases against anyone who had committed a crime against her until and unless, the MCPCR had knowingly or unknowingly filed a case against the Dr KK Singh for manipulating his own daughter.
The commission's statement has indicated that KK Singh's daughter is either in conflict with law or in need of care and protection as the special Act mentioned by MCPCR in its press statement is applicable to children, who are in conflict with law or those who are in need of care and protection.
As per Section 3 (XI) Principles of right to privacy and confidentiality, every child shall have a right to protection of his privacy and confidentiality, by all means and throughout the judicial process. Further Section 74 of the JJ Act -Prohibition on disclosure of identity of children states that, "No report in any newspaper, magazine, news-sheet or audio-visual media or other forms of communication regarding any inquiry or investigation or judicial procedure, shall disclose the name, address or school or any other particular, which may lead to the identification of a child in conflict with law and in need of care and protection.
The Manipur Police probing frauds committed by Dr KK Singh, who has been in its custody for the last six days, booked under sections 406 (criminal breach of trust), 420 (Cheating and dishonestly inducing delivery of property), 468 (Forgery for purpose of cheating) and 34 (Acts done by several persons in furtherance of common intention).
What needs public scrutiny is – were funds collected by KK in his daughter's name? Who were handling her banking accounts? Was KK sending her daughter to school? What happened for the last many days when a climate activist who was very active on social media has suddenly fallen silent? Is the child activist traumatised by the sudden revelation of her father's misdeeds? What will now the child right activists do now? Will they be just concerned over her name or will real help be given to a child who is in need of care and protection? These are the relevant questions which many nitizens and informed public is asking and on a national scale. Or are we in the wrong concern, the NGOs and child activists all running up the wrong tree in this issue? As the song goes – see the blind man, shooting at the world, bullets flying, taking toll. There must be an intervention from the MCPCR at the soonest for the child activist, lest the informed public calls some,-a blind fool with a gun.
The writer is a Social Activist for People Who Use Drugs (PUDs)